Adapt Worldwide, a UK-based digital performance marketing agency successfully used Clarity to see the 'why' behind the 'what' when interpreting Google Analytics data for their client. By watching Clarity session recordings, and by analyzing heat maps on their client's homepage, Adapt Worldwide was able to make key recommendations. The recommendations saw an 86% uplift in conversion for their client's Google Analytics campaign.
Adapt Worldwide's client Middletons are dedicated to making made-to-fit rise and recline chairs, adjustable beds as well as high-quality scooters.
Middletons' challenge
Middletons had successfully been using Google Ads to drive extra traffic to their site. However, Middletons noticed the traffic increase was not converting to additional sales. Adapt Worldwide wanted to improve the conversion rate and additionally reduce the CPA for Middletons core products. Cost Per Acquisition (CPA) is a marketing metric. It measures the total costs to acquire a single paying customer for your business. It is usually, linked to a specific advertising campaign like Google Search Ads.
"This meant opening the door to some new types of customers. Both Adapt, Middletons' conversion optimization partner, and Middletons were concerned about how relevant and easy to user the site was for some of these new audiences."
How did Clarity session recordings and heat maps improve CPA?
Thanks to Clarity's integration with Google Analytics, Adapt Worldwide was quickly able to watch session recordings that came from the Google Ads Campaign. Furthermore, the "rage click" filter showed where there was user frustration and heat maps showed where users were most engaged.
"Clarity helped us understand what users were doing on the site and helped us identify issues users were having. One of the most effective tools was being able to watch sessions with "rage clicks". In addition heat maps were great at showing us what content was effective at capturing the user's attention."

"Google Analytics integration allowed us to specifically view sessions from users who came from the campaigns that we had recently created and contained the users we were looking to get more information about. We then created a matrix of issues being faced by users and prioritized them based on the impact they were having on the user journey."
To validate their findings, they conducted remote user testing. As a result, this confirmed that the quantitative data collected in Clarity aligned with the qualitative data. Adapt worldwide were then able to provide these recommendations to Middletons.
Solution
Middletons were very receptive to the recommendations. However, due to the sheer number of changes A/B testing of the new landing page was implemented for the Google Ads campaign.
Below are two of the changes that were made:
The heat map below told Adapt Worldwide:
"Users would rather interact with a form on the page rather than the bar at the bottom of the page to request a brochure."
Therefore they implemented a sticky form in order to make it possible for the user to interact with an on-page form regardless of where they were on the page.
The session recording below told Adapt worldwide:
"It's not clear for the user that they need to click on the image to reveal the text."
Therefore, they changed the layout to show the text without any user interaction.
Results
Adapt Worldwide and Middletons saw a significant upside in results which led to the new landing page being shown to all traffic.
Firstly, chair sales conversions increased 86%
Secondly, bed sales conversions increased 74%
Increase your site's conversion! Get Clarity today!
Learnings
"Rage clicks are really effective for easily finding sessions featuring users that are having issues."
"The Clarity Google Analytics integration is really useful for viewing sessions from specific types of users & segmenting those users."
"In conclusion, the analysis allowed us to better understand how the audience that we were worried about interacted with the site. "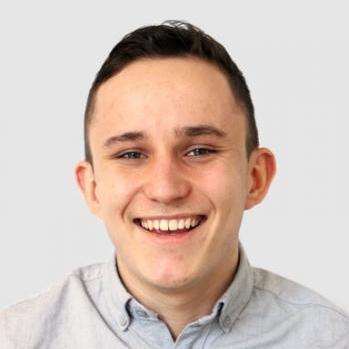 "Clarity has time and again proved invaluable in helping us find the key friction points in our customers' journeys, allowing us to make significant improvements in our clients' conversion rates."

Lukas Beeler, Senior Conversion Consultant at Adapt
Love using Clarity? Share your story with us!