Conversion Pages
How Conversion Pages used Clarity on over 200 landing pages & dramatically increased purchase conversion rate for their clients.
What is Conversion Pages?
Conversion Pages was founded in 2022 to help Shopify merchants optimize their ad spending with top-converting landing pages. They focus heavily on web performance to ensure landing pages meet the highest page performance standards. They provide e-commerce landing pages, and conversion rate optimization services for midsize to large e-commerce brands.
Logan Grasby (below) is the Co-founder of Conversion Pages. He has a background in building successful e-commerce brands on Shopify. He co-founded Conversion Pages to help e-commerce store owners succeed while dealing with a challenging ad-buying environment.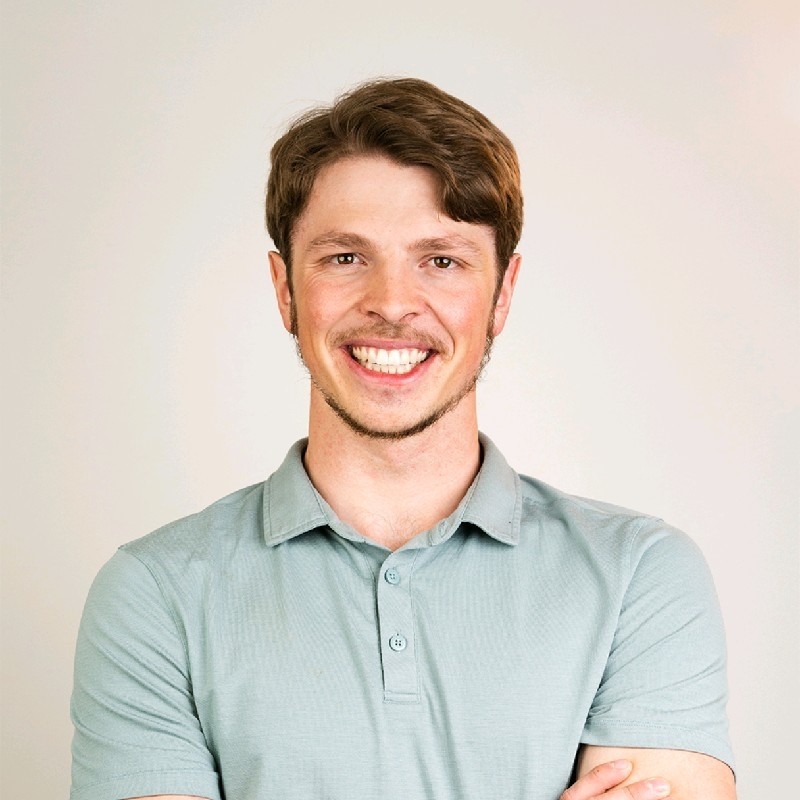 The Challenge
Understanding how a user interacts with a landing page can help you understand which elements are driving your conversion rate. It is impossible to predict how a user will interact with a particular brand's landing page. Every brand's customer is different, and so it becomes necessary to build a unique understanding of each brand.
Google Analytics can only provide so much information about a user's experience on your website. While you can measure certain important metrics, it is certainly impossible to get a complete picture of how a user interacts with a page, what elements they find most intriguing, and what might not be working.
Conversion Pages turned to behavior analytics, utilizing Clarity to understand the customer journey better. Their main focus is conversion rate, increasing purchase conversion rate, and lowering CPA.
Let's find out more about exactly how Clarity helped Conversion Pages meet their goals!
The Solution
Conversion Pages utilized Clarity's Heatmaps, Clickmaps, and Screen Recording tools to understand what was working about a landing page and what is not. This directly informed future successful A/B testing.

The ability to segment Heatmaps and Screen Recordings was extremely useful for Conversion Pages. Clarity allows you to filter Recordings and Heatmaps by user or specific events, whether it is a click, scroll depth, or specific URL. This allowed Conversion Pages to quickly access the recording and maps that were directly relevant to a problem they were trying to solve.
Conversion Pages used Clarity on over 200 landing pages. On each page they monitor Clarity to identify potential A/B testing and optimization opportunities.
Learnings
Conversion Pages utilized Clarity with several clients, witnessing an array of improvements attributed to behavior analytics insights, let's first take a look at learnings of their work with a journal company.
For a journal company, Conversion Pages used Clarity to see that only 41% of people viewed their demonstration section so they moved it up to the top of the page, increasing conversion rate by 37% (and lowering CPA by over $12 per order).


Using Clarity they saw that only 41% of people ever attempted to scroll down the page. Upon realizing this, Conversion Pages redesigned the page to display the brand's most important information above the fold. This consisted of reviews, three bullet points focusing on the product's value, product title, variant selector, and add to cart button were all displayed above the fold.
Before:
Conversion Pages was able to notice an instant improvement through Clarity with an immediate increase in scroll depth and click through rate. This change increased the conversion rate by 37% (and lowered the CPA by over $12 per order).


Because of Clarity, Conversion Pages tripled their profit margin (because of the $12 decrease in CPA from paid ads), and have been able to scale their ad spend by 3x whilst still being profitable. It is hard to know if they ever would have discovered all this without Clarity, and that is what makes it so valuable.
After:
In addition to these amazing results, Conversion Pages also worked with several other clients including those below, utilizing Clarity to gain powerful insights.
For a home storage company, Conversion Pages used Clarity and saw that only 32.1% of people scrolled down to the how it works section, so they moved it up and conversion rate increased to 16%.
For a meal delivery company, they used Clarity to determine that they should move the menu up higher on the page, and the conversion rate went from 2.35% to 3.85% just from that one change.
As we can see Conversion Pages has developed a trusted system for improving client goals by harnessing the power of behavior analytics. These insights remove the guesswork and allowed them to create a repeatable, analytics driven process.
---
Love using Clarity? Share your story with us!