Paul Burke, Director of Business Operations at Groupshop and his team used Clarity recordings of user sessions to impact their product. Learn how they were able to increase their sales conversion by 200%.
Groupshop founded in 2020, a startup Shopify app that provides e-commerce brands the ability to empower social shopping through Groupshop pages, aims to build the future of social commerce and and make it for everyone.
"Groupshop is a unique shopping experience, one many people are not familiar with yet. While we have tools like Google Analytics to help us understand parts of the customer journey, there is a major difference between seeing the numbers and seeing the user journey play out."
In Paul's role, he is responsible for anything product, PR, marketing or operations related. As a B2B2C company, Groupshop works directly with e-commerce brands.
The Problem
Groupshop's sales had slowed down, and they weren't sure why.

The Solution
Clarity User Recordings.

"Recordings of user sessions has made a remarkable impact on our product. It's not enough to see that conversion rates are lower than usual or users aren't completing the journey—you need to see firsthand where they are confused, lost or bored. We've used Clarity to help us fine tune and revamp our product in many areas."
As soon as they watched a few user recordings, it became obvious that loading speed was preventing users from enjoying their Groupshop page.
"Clarity helped us see that loading time had a major impact on sales. Since recognizing that and fixing it, we've seen over a 200% increase in conversions."
Groupshop did not have any other visual user behavior tool before Clarity.
"There were others we tried out, but they were clunky and expensive. Implementing Clarity is one of the first things I do for any project I work on because of it's convenience, delightful user interface and it has no cost."
The Learnings
Website speed had deterred user completion.
People love engaging with the product but they need more direction on how.
If metrics aren't where they need to be, go back and watch the tape to see where users are struggling.



---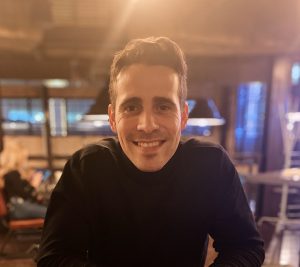 "Clarity has been a game-changer for us. We've unlocked an incredible number of insights through user recorded sessions and have made it available to most of our team so they have first-hand insights into how users are interacting with their work. Clarity is also extremely simple and user-friendly so we love it as a team."

– Paul Burke, Director of Business Operations
A little bit more about Paul: He's worked on various startups over the years, most recently managing e-commerce brands – Simple Sheets and Simple Slides. He is a Western Washington University graduate and a huge Kanye fan.
Love using Clarity? Share your story with us!