Sameer Bhatia, CEO & Founder at ProProfs, and his team used Clarity replay sessions to tweak their sign-up forms for their live chat support and saw a 27% increase in sign-ups. Here's how they did it. 
ProProfs is a cloud-based SaaS company headquartered in Santa Monica, California. As a B2B SaaS company, they help businesses foster better customer relationships and have happier customers. ProProfs chat is a key offering of ProProfs Help Desk support suite of tools and helps connect with website visitors in real-time to offer live chat support. Their chat product is the primary way they support & connect with their prospects and customers. From month-old startups to some of the largest enterprises, ProProfs chat empowers companies of all sizes to offer delightful support.
The Challenge
ProProfs believes that software should make people happy. They carefully design each screen, write each sentence, and craft their software in a way that when customers use it, it's a simple, delightful experience. They never forget that the work they do must be backed by data, which helps feed a constant improvement cycle.

To improve the customer experience, they modeled the full traffic funnel based on the customer journey map. A key insight they got was the drop-off after the prospective customers clicked the sign-up button. Many did not complete the sign-up process. The post-sign-up experience was holding up and the conversion rate was a lot higher, but the conversion rate of the sign-up was showing a number that did not meet their expectations.


"We put our heart and soul into designing an easy-to-use live chat software that can help other businesses interact with their customers in real-time. The tool has a growing popularity and positive reviews. However, the traffic to sign-up conversion rate did not reflect that and was lower than other parts of the conversion funnel. Our team was surprised by this and was not sure of the problem causing this."
For ProProfs Chat's sign-up page, Clarity helped them understand user behavior with the help of session recordings.

The Solution
After receiving valuable insights from Clarity, ProProfs' UX team designed a sign-up form that was short, crisp, and did not intimidate the user. They designed the flow to be more conversational rather than just a form. The sign-up process was divided into three steps to make things simpler for the customers: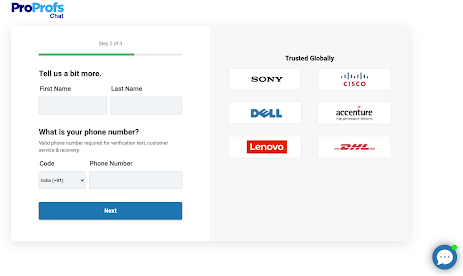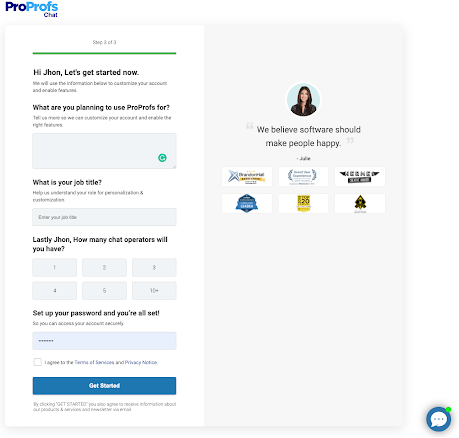 "For us, Clarity proved to be nothing short of a magic bullet. After using Clarity's session recordings, we finally found the missing piece of the puzzle. We discovered that prospects started filling out the sign-up form but left it midway through. The marketing team quickly shared these recordings with the development leaders, and after enough brainstorming, we figured that our sign-up form was too long and needed a lot of work. We even used Qualaroo nudges to take feedback from our website visitors and asked them what we can do to enhance their sign-up experience."
The Results

After using Clarity's high-definition recordings and making relevant changes, ProProfs Chat noticed a 27% increase in monthly sign-ups.


The Learnings
Invest time to observe your users

Just wearing the "customer's hat" is not enough to serve your customers better. You need to observe their actions on your website, spot trends, identify anomalies, and make necessary changes.

Do not ignore the small things

Do not ignore the minor aspects, such as the logo placement, length of help articles, survey images, etc. They might significantly influence how your customers interact with you or how much they end up buying.

Make data-driven decisions

Avoid guesswork by making business decisions solely based on relevant data and insights. While it's good to rely on tools, you can even have deep conversations with your users and get closer to their pain points to offer a delightfully simple product.
Learn how your customers navigate your site!
Through recordings, heatmaps and much more!
---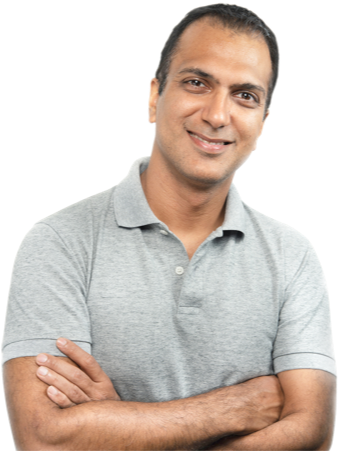 "The results came and came soon enough. We were delighted to see a 27% increment in monthly sign-ups. It was a wonderful insight that a small tweak could lead to such big results. We even noticed that around 70% of users who clicked the "Sign-up Now" button ended up completing the sign-up process. This number was way less before using Clarity."

– Sameer Bhatia, CEO
Love using Clarity? Share your story with us!