How Webjuice increased inbound leads by 30% with Clarity

What is Webjuice?
Webjuice is a reputable digital marketing agency that was founded in 2012 and is headquartered in Dublin. With a global reach, the agency provides top-notch digital marketing services to businesses of all sizes, from small to large corporations, with a particular focus on franchise businesses.
Whether it's social media, search engine optimization (SEO), pay-per-click (PPC) advertising, or other digital marketing tactics, Webjuice offers comprehensive solutions to help businesses achieve success in the online world.
Michal Barus is the founder of Webjuice (pictured below) where he has worked for the past 13 years. Michal has a background as a developer, SEO, and business development.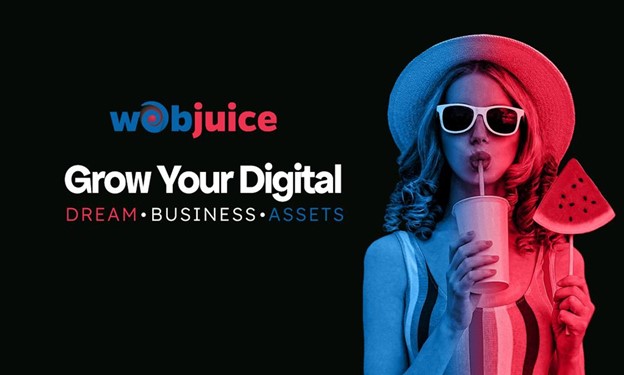 The Challenge
Webjuice is a digital marketing agency, that is continuously seeking out innovative methods to either boost revenue per visitor or reduce traffic costs. However, they encountered challenges such as low conversion rates and average order value. To gain a comprehensive understanding of what was happening on their website, they required a visual user behavior tool – conventional analytics failed to provide valuable insights.
As a solution, they turned to Clarity to diagnose and address these issues. Let's explore the outcome of their efforts.
Why Did They Use Microsoft Clarity?
Microsoft Clarity is a great tool for getting an idea of user behavior, such as clicks, scroll depth, and mouse movements. It had several benefits for analyzing and optimizing their content, website, conversion rate, and page performance.
Microsoft Clarity is a powerful tool that can help you optimize your website's performance and user experience, leading to improved engagement, conversions, and business success. Using Microsoft Clarity, Webjuice increased Puregreen shop's organic purchase rate to 2.10%. Before, it was below 0.10%.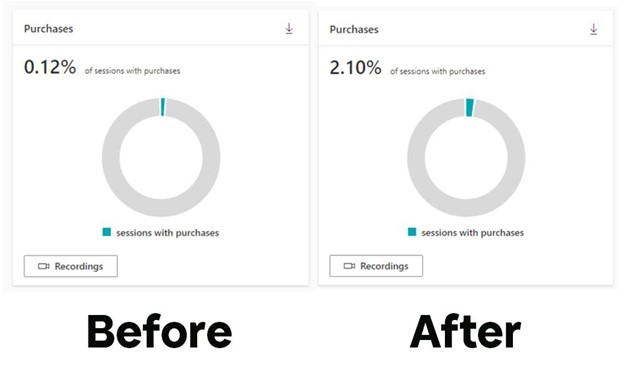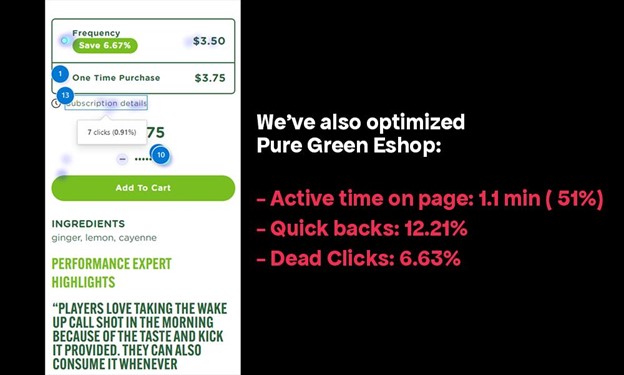 Webjuice Wanted to Increase User Engagement & On-Page Time:
Webjuice internal team always creates high-quality and helpful content, but sometimes they faced several issues with converting visitors to customers. They struggled to discover issues from their end and couldn't find the proper solution. They tried several tools, but none worked quite as well as Microsoft Clarity that gave them the opportunity to optimize their webpage.
They have changed their CTA, content structure, and banner. After changing several items, they were able to optimize their conversion and sales rate.
Finding A Solution:
Webjuice always thinks about their clients and puts its business first. Thus, they must design and create layouts that still look professional while fitting all screens.
To enhance the overall customer experience, the company created a comprehensive model of the traffic funnel by analyzing the customer journey map. During this process, they discovered a significant drop-off rate after potential customers clicked on the sign-up button, as many failed to complete the sign-up process. While the post-sign-up experience was favorable and had a higher conversion rate, the initial sign-up conversion rate fell short of their expectations.
Overall, by taking steps to improve the sign-up process and better understand the needs of its customers, the company increased the conversion rate and ultimately provided a more positive customer experience.
Inbound leads increased by 30% with session recordings and heatmaps, also by visualizing pain points for their customers within their UX design.
After getting the proper data and insights, their design and development team could better understand why they were not able to encourage users to take actions. They repositioned the CTA button and added a lead form to get more subscribers. They also repositioned the purchase button for better engagement.
The Results:
After using Microsoft Clarity, they were able to increase engagement between 5% to 30% on several projects. Clarity helps us target better SEO in Dublin. They discovered the following after using Clarity:
Do not ignore small changes.
Do not be afraid of A/B testing.
Make a decision with proper data.
Observe your users.
Users interacted with their website. With no data limitations or pricing tiers they increased their inbound leads by 30% with session recordings and heatmaps, by visualizing pain points for their customers within their UX design.
"Clarity is an exceptional tool that is imperative for websites that seek to optimize sales and conversions. Its comprehensive and intuitive features make it an indispensable asset for businesses. The tool is particularly remarkable as it is freely available, providing functionality that is typically available only with premium tools."

-Michal Barus, CEO of Webjuice