Last month we gave you sticky filters! Today we are excited to announce another awesome new feature to complement our filters, introducing Segments.
Having filters is a critical tool to sort information into actionable insight. However, with the abundance of information provided by Clarity, you may want to save these selections of filters for future analysis. Segments do exactly that!
Segment creation
Creating a Segment could not be simpler! In fact, it's as easy as 1,2,3…
Apply your desired filters.
Select 'Save as Segment' button to give a friendly name.
To view the Segment later, click on the 'Segments' button.
Lets look at an example
Scenario: An small business owner has a website that focuses on exciting vegetarian dishes. To increase traffic to the website the owner is also posting content on the personalized recipe recommendation website, Yummly. The majority of the traffic from this campaign is on mobile and the owner wants to understand the mobile experience of Yummly visitors by watching session recordings. As this is an ongoing activity, it makes sense to create a Segment for quick viewing.
Once you have applied your desired filters:
Save the collection of filters as a Segment
Give it an easy name or create a naming format so you can find the Segment with ease. You can always change the name or collection of filters later!
Now the Segment is saved for future analysis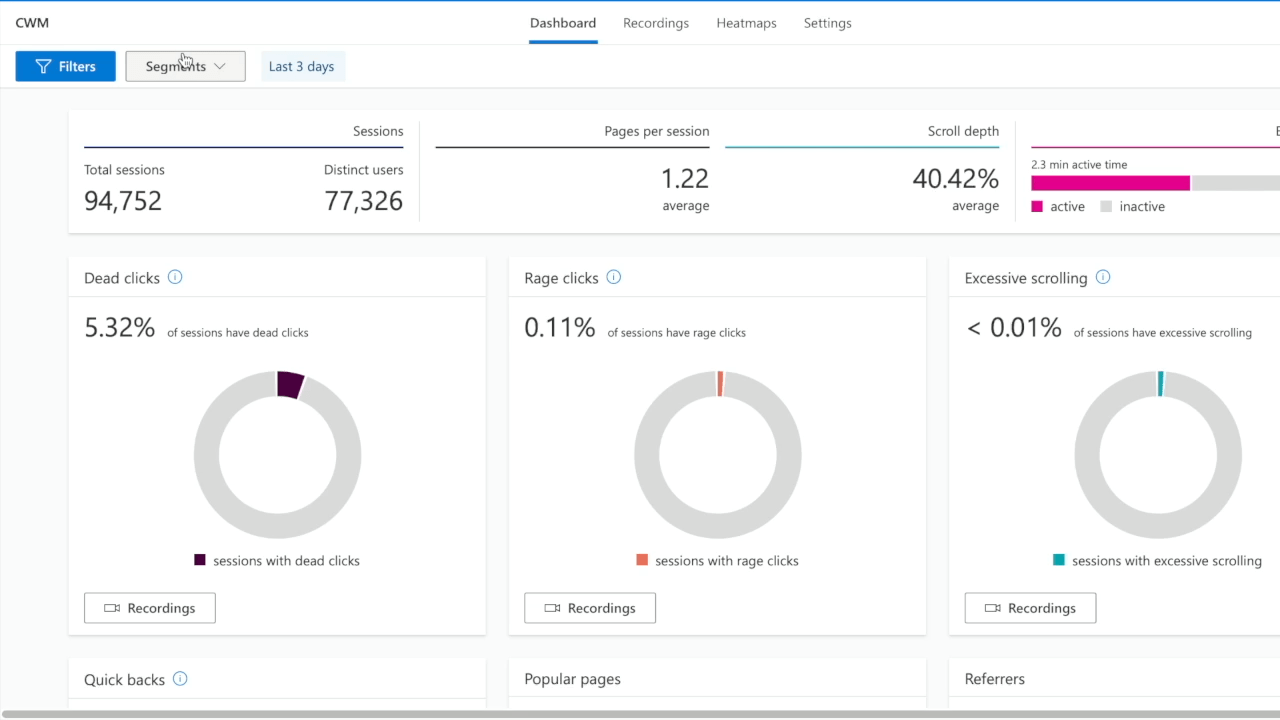 Benefits of Segments
Quickly access the Segment filters important to you.
Save as many as you want (there is no limit!)
Segments are shared across the project to give easy access to filters your team cares about.
To learn more about Segments, click here.
As shown, Segments will become a key tool in optimizing the user experience for your website visitors. We are super excited to offer Segments as part of Clarity's features and we know you will love it too!